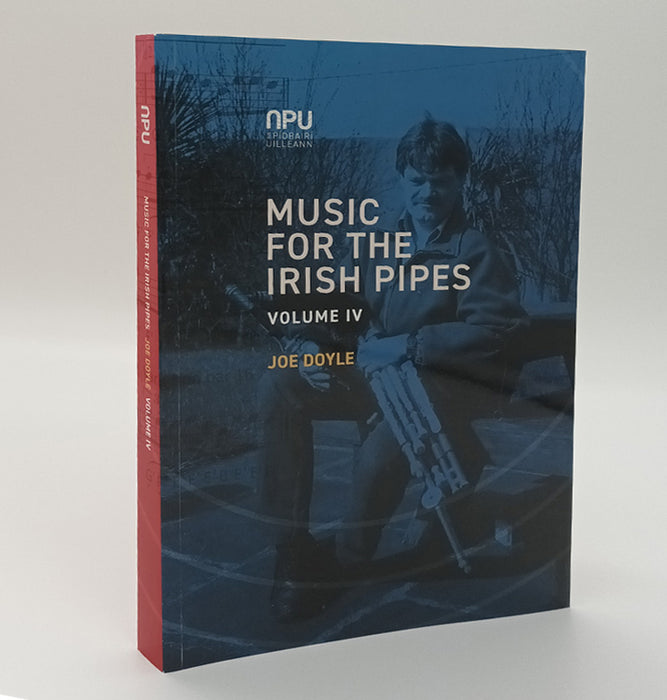 Joe Doyle - Music for the Irish Pipes, Vol. IV
Original price
€25,00
-
Original price
€25,00
The music contained in this collection consists of tunes transcribed by Joe Doyle from the recordings of six master pipers of the twentieth century. The piping performances featured in this book demonstrate a variety of stylistic approaches to playing the Irish pipes. The music spans a period of seventy years, from the 1940s to the early 2000s. Joe draws on years of dedicated listening and playing to transcribe the music of these pipers. 
As he has dealt with students with all degrees of ability, Joe has developed his own musical notation for his classes – an elaborate form of the commonly-used ABC shorthand that facilitates learners who have not had the opportunity to acquire musical literacy. In order to provide access to the widest possible audience, Joe's personal notation system has been incorporated into the settings by Tim Doyle. 
It is hoped that this will facilitate learners of all abilities, and perhaps also provide a painless route to the acquisition of the skill of reading standard music notation.
Staff notation and letters basic settings and variations
Joe Doyle, set in Sibelius by Tim Doyle and piper biographies by Emmett Gill
Johnny Doran
Tommy Kearney 1917-2008
Tommy Reck (1921-1991)
Sean McAloon (1923-1998)
Seán Seery